Can you hold a baby and pray that child goes to the right home?
Will you be praying that home is yours?
Please read this story.
With little trouble, Kailey had a biological son. Her heart and soul yearned for another baby. One year. Two years went by without another pregnancy.
"I longed for a baby, but I wasn't hopeless when I didn't get pregnant," Kailey said. "When I was five years old, I told my mom I would adopt a baby. One of the first things I told my husband was my feelings about adoption. We always knew adoption was part of our plan. God put that on our hearts. It would happen. We thought now was the time."
The couple started their home study three years ago, hired a consultant, and researched agencies.
"Her heart and soul yearned for another baby. "
As time slogged forward, the couple, who didn't care about race or gender, was approached with a few situations. None of the cases worked out.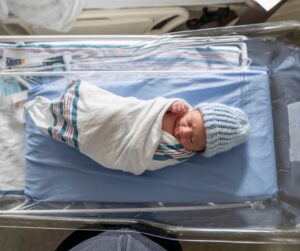 "We just trusted the Lord through the whole thing," Kailey said, explaining how her parents were relocating closer to Kailey. "We were literally shutting the door to my folks' moving truck when Darla (from Heart to Heart Adoptions) called.
"A healthy little boy had been born. The mother wanted us to parent. The decision was already made. She was certain we were the right ones to parent her baby. Would we be interested?"
Excitedly, the couple threw clothes in a suitcase, picked their son up from school, and talked enthusiastically through rush hour traffic to the hospital.
"When they got to the hospital, the birth mother handed us this sweet baby," Kailey said. "We talked for over three hours."
Together the four parents named the little boy. The birth mother and birth father were tired and asked Kailey if she would watch the baby.
"They put us in the NICU. For three hours, we loved this baby. Kissed him. Loved him. Took videos."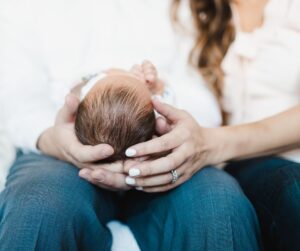 "In God's sovereignty, communication is not done directly," Kailey said. The potential adoptive mother was referring to how she randomly got the birth mother's phone number which allowed them to text for the three-day weekend before the birth parents would sign relinquishment. God's sovereignty also referred to her feelings over the quiet days caring for the tiny newborn.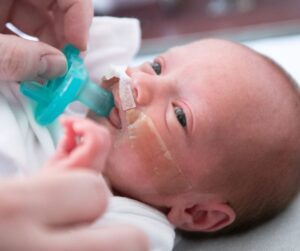 "Because of God's goodness and love for me, I felt like I was holding my best friend's baby. I loved him. My love was strong, but I knew it wasn't my child. God was protecting my heart."
Even as her heart was being protected, Kailey and her husband bought a car seat, baby clothes, diapers, and various other baby supplies.
Time slogged again as Kailey knew the birth mother was reconsidering. The birth father was feeling more engaged, and the paternal grandparents were offering support.
"She was so apologetic," Kailey said with no bitterness or grief about the birth mother deciding to parent. "I told her she could do this. I told her we had been praying big for this baby, and this is the answer. God has helped you. God has helped us."
Kailey and her husband brought in the stroller, the car seat, and the rest of what the little boy would need.
"We wanted to bless her," Kailey said and described kissing the perfect little boy goodbye and telling his mother that they would always be praying for her.
"I cannot describe the pain, but at the same time, the joy in this situation," Kailey said. "I knew she would be the best mom."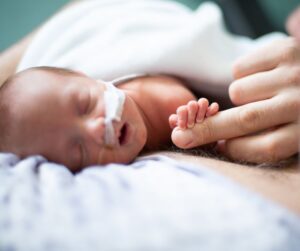 Kailey left without a sibling for her son, who still prays nightly for a brother—or sister.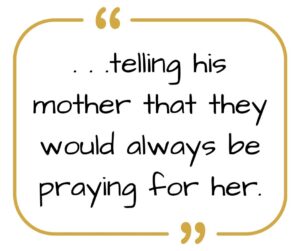 "I don't know what God was doing," Kailey said. "I don't know what we were meant to be in each other's life, but I do know God was in it the whole time. He gave me everything we needed to get through it. We came through as different people. We will always pray for them. I hope years down the road we will communicate."
The women have communicated in the past few months. Kailey receives pictures of the baby in clothes Kailey picked out. She hears how the child is doing.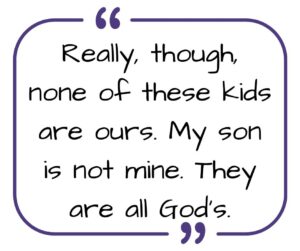 "I want to be very clear. I wanted and still want another child, but I am grateful for this experience. So thankful for the intuition we had. It was the sweetest thing, how I loved him and knew he wasn't my child. Really, though, none of these kids are ours. My son is not mine. They are all God's."