We know it can be difficult to make the decision to adopt and then find an agency you feel at home with. At Heart to Heart Adoptions you will find a partner with compassion and experience. We will provide you with advice and assistance through every step of the adoption process.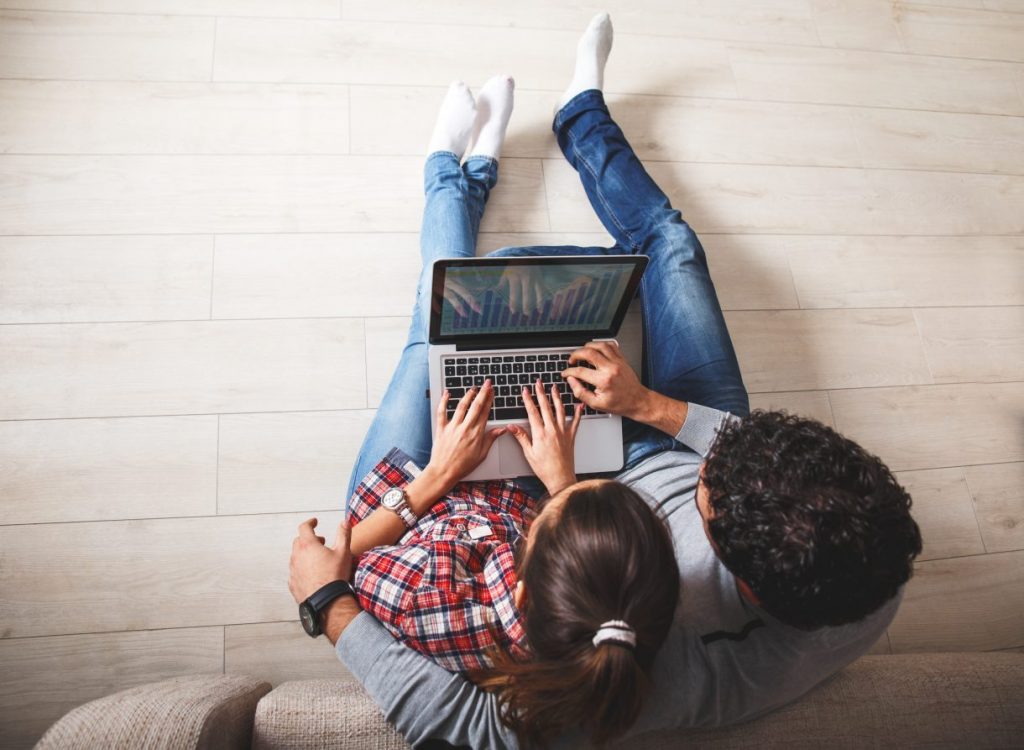 Orientation
We know that the adoption process can be an intimidating and overwhelming experience.
If you are new to adoption, or if you just need a refresher course, we suggest you take our orientation.  It can answer many of the questions you may be having, and give you the knowledge you need to be empowered on your adoption journey.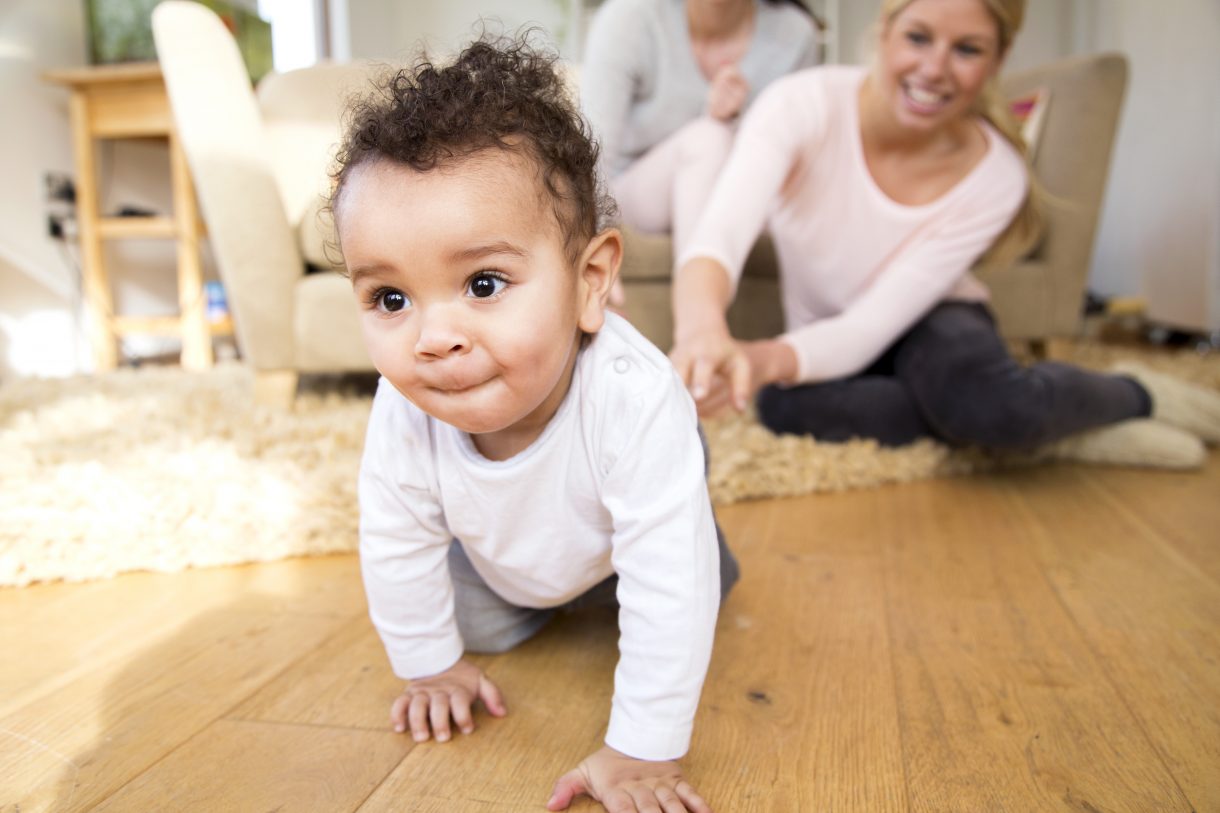 Home Study
The Adoptive Pre-Placement Evaluation, generally called a "Home Study", is to help prepare you for adoption and ensure that you meet agency and state requirements.
If you already have a current home study, we will assure that it is in compliance with Heart to Heart standards.
We accept completed adoptive home studies from other sources that adhere to similar professional adoption standards as Heart To Heart Adoptions.
Placement
We know that the goal of any adoptive family is to add a child to their family as quickly and easily as possible. While adoption is sometimes unpredictable, our goal at Heart to Heart Adoptions is to help you realize your dream of adding to your family.
Throughout the entire process we will make sure your needs are being met and the entire situation is getting you closer to the family you always dreamed of having.
Support
Our agency is completely aware of the challenges involved in this complicated procedure, but we are dedicated in helping both the birth parents and the adoptive parents through this complex process.
Our adoptive family department will serve as your advocate and guide throughout your application, matching, and placement. We are always ready to offer assistance and make this process easier. Many members of our staff have adopted children themselves, and have worked in the adoption field for many years.
We will support you through the psychological, emotional, and financial aspects of adoption.  We encourage you to discuss any questions or concerns you have with our team of knowledgeable staff.
Post-Placement
Heart to Heart is committed to providing continuing support to birth parents and adoptive families after placement.
Heart to Heart has a Post Placement Department that handles communication between birth parents and adoptive families. This includes forwarding packages, pictures, and letters to the birthmother from the adoptive family and vice versa.  It can also include setting up and supporting conference calls between birth parents and adoptive families and facilitating visits.
Our staff can answer questions, and facilitate communication for as long as you desire.
UNDERSTANDING THE ADOPTION PROCESS
The adoption process can be broken down into six steps.  We've included a brief overview of each of these steps below.  For a more detailed overview of the entire adoption process, please see our Adoptive Family Orientation.
Complete Heart To Heart's Application of Services.  This can be done online or you can print it and mail, fax, or scan it to us. Application fee is $400, paid by check or online.
Complete or send us a current adoptive home study, along with the supporting materials.

If you have a current home study, please ask the agency or individual who did the home study to e-mail or mail an official copy of it to us.
If you don't have a home study and live in Utah, one of our social workers can do it for you. Please call the Adoptive Family Support line at 866-712-3678 or the office at 801-838-8007.  Cost is $750.00 for a complete home study and $250 for an update.  Most home studies are good for a year.  There is also a cost for post placement visits of $150, so we offer an optional package deal of $1000 that will include all post placements.
If you aren't in Utah, you will need to contact a social worker in your area to help you. For some areas we can make recommendations.
Along with your home study, we need copies of the following documents:
Background Criminal Investigation (BCI's) checks for anyone in the home over 18.
Child and Adult Abuse Checks for anyone in the home over 18.
Color Copy of Driver's License Front and Back
Copy of Medical Insurance Card
Medical Clearances for everyone in the home.
Birth Certificates for Adoptive parents (and children if available)
Marriage License, and any Divorce Decrees if applicable
3 Letters of Reference-  1 relative and 2 non relatives.
Create Your Profile (the profile is what we use to present you to birthmothers) and send us 3-5 copies. (For help on this, please see "Creating Your Profile" on the web site or call us.)
We start the approval process once we receive all your documents.  It takes 2-4 weeks to complete.
Phone Call - Once we have reviewed your home study and application, we will call to interview you and discuss any of the concerns or questions you have for us or we have for you.
Training- There may be training (books, classes, etc) that we may recommend or require. See Adoptive Family Education Requirements.
Letter - We will send you a letter to let you know if you are or aren't approved with our agency.
Once you are approved we give you the username and password for the Available Situations page.  This will allow you to be aware of situations that come through our agency.  On occasion we ask for you to contact us if you are interested in a situation but generally we will contact you.   We recognize this is a difficult time because you seem to be waiting without a great deal of control.  Please be patient. 
Some of the following are things we consider when we match:
Birth mother preferences- This is very important- (Because of these preferences, certain families may wait longer.  This includes, single parents, older couples, or families with many children.)
Characteristics about you that match with the birth mother's situation.
Your budget- (Most situations require legal and medical fees in addition to agency fees)
Your openness to a variety of situations. (For example- if you want a specific gender, it may take longer.)
What state you live in. There are different regulations for each state.
How long you have been active with us. We try to consider longevity when we match.
If you have a failed adoption with us. These cases take top priority.
Your expressed interest in the situation. (Please be aware that in many situations, we are not able to show all families that express an interest.)
When you are matched with a birthmother the initial fees (half the agency fee) are due. 
The placement of your child generally occurs 24 to 72 hours after the child is born depending on your state's laws.  You may be there for the delivery of the child and support the birthparents if that is what those involved want.  Final payment of all fees is due at the time of placement.
Supervisory Visits: There is a supervisory period of generally six months before you can finalize the adoption. During that time a counselor will need to visit you on two or three occasions to support and confirm the success of the placement. Additional visits may be scheduled as needed. 
Birthfather: Unless the known birthfather gives consent for the adoption, the adoption is considered a "Legal Risk Adoption." It will become necessary to determine and then terminate his rights in accordance with the laws of all states involved with the adoption. 
Insurance: Notify your health insurance company of your new addition.
This is an exciting time and can take place after a successful supervisory period, generally 6 months. You are responsible for any legal fees associated with finalization. You are free to select independent counsel for all necessary adoption proceedings. In some areas we can make recommendations.
ANSWERS TO YOUR COMMON QUESTIONS
RESOURCES FOR ADOPTIVE FAMILIES
Learn more about the various aspects of preparing your home & family for adoption.
The thought of an open adoption can seem scary to an adoptive family. However there are many benefits of an Open adoption to everyone involved.
Benefits for the Birth Family: The ability to choose the adoptive family, less guilt and pain, help in dealing with pain and loss, comfort in knowing the child's well-being, potential to develop a loving relationship.
Benefits for the Adoptive Family: More empathy for the birth parents, less fear of the birth family, more access to the child's history, an authentic relationship with the birth family, doing what is best for the child.
Benefits for the Adoptee: Lessens fantasies about their birth family, questions about their identity can be answered, exposure to racial and ethnic background, eases feelings of abandonment, lessens loyalty conflict, increases circle of supportive adults, preserves the connection to the extended birth family.
A child can never be loved too much. Be open and honest. Build a relationship between your families.
There are many websites with helpful information and tips for the entire adoption process.
Some of our favorites are:
Raising Adopted Children; A Manual for Adoptive Parents by Lois Ruskai Melina.  This is a parents' guide to rearing children in an adoptive family.
Twenty Things Adopted Kids Wish Their Adoptive Parents Knew  by Sherrie Eldridge.  This collection of essays offers insight into 20 common, unspoken concerns that often affect adopted children and their parents, and offers pragmatic advice for overcoming these challenges together.
Real Parents, Real Children: Parenting the Adopted Child by Holly Van Gulden and Lisa M. Bartels-Rabb. Practical advice for parents on issues their children may face, offering insight into how adopted children commonly think and feel about being adopted.
Lifegivers: Framing the Birthparent Experience in Open Adoptions by James L. Gritter.  This book should be required reading for all adoptive parents.  The author does an excellent job empathizing with adoptive parents so they know that birth parents are regular people, just like them.
Some of our favorite books written for children
Did My First Mother Love Me? by Kathryn Ann Miller
Families Are Different by Nina Pellegrini
Happy Adoption Day  by John McCutcheon
Horace by Holly Keller
Tell Me Again About the Night I Was Born by Jamie Lee Curtis
You are Special by Joanna Erlan and Mary Fox Prather
The Colors of Us by Karent Katz
There are many courses available on line. Enjoy these websites: