"You don't have to sign," I told Marnette.
She'd just given birth to twins.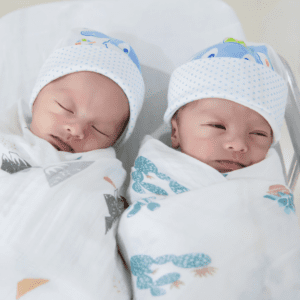 A month earlier, she had chosen a family to adopt the tiny little boy and girl. Her excitement at finding a family she felt connected to had been profound. She had only met them online and on the phone. The couple was now waiting, sitting patiently in a room just a few feet down the hall.
"You don't have to sign."
Marnette had just returned from the restroom, where she had thrown up for the second time. "Let's hold the babies. Let you feel what is right."
The nurses brought the sleeping infants.
Marnette's pain was so tangible. She caressed their faces and smoothed the blankets. She cried.
Marnette was already caring for a two-year-old. The mother and daughter lived in a rundown hotel where gunshots and fights in the parking lot were routine. The birth father wanted nothing to do with the two-year-old or the newborn twins.
Marnette's mother was on hard drugs. Her father was in prison. I didn't ask why or how long he had been incarcerated. From the conversation, I understood he's been locked up for at least six years and probably wouldn't be released soon.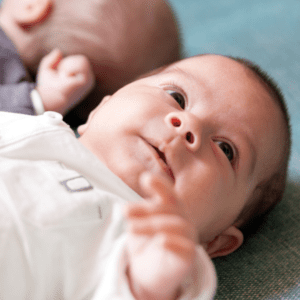 The poor woman had already lost a child. A 4-month-old another man killed–shaken baby syndrome, also known as abusive head trauma.
"How often does someone have twins?" Marnette spoke softly. "It's such a blessing."
For long moments she watched the infants and talked of having no resources and of her desire for them to have a better life. "They could be such a blessing for someone."
She sobbed and then felt like throwing up again. I was struggling not to cry seeing her pain. She'd had such a rough life, and now she was faced with this challenging decision, another hardship. Eventually, she decided to have the family come in and meet the babies. Even if she didn't sign the adoption papers, the family had driven this far. They could at least meet the babies.
For a few minutes, she added makeup and steeled herself to send the potential adoptive family away.
I continued to reassure her. Just because she met the family did not mean she had to "give her babies away."
When the couple walked in, Marnette's crying changed. Everything clicked. It was a physical thing, a transformation. She could see a future for her babies. A calmness came into the room. Marnette immediately said, "Come look at your babies. Hold one. We've been feeding them."
Marnette was at peace.
She was relaxed. She was trusting. Once she had physically seen this couple and watched them, she knew.
At the time, it was horrible. But this hardship turned into something that Marnette is proud of. Adoption can be beautiful and a blessing.
Marnette sees her babies' pictures. She watches them grow. The adoptive family, the birth mother, the babies—it's a bond that can't be broken.