Creating an adoption plan is not a random arrangement.
Creating a plan for your child is done carefully by you, often with the help of others who have experience.
The plan is rooted in love and selflessness.
Expected mothers often say they are going to "give up my baby" or "give away my baby."
Making a careful adoption plan for your child is not giving up. Instead, you are choosing a brave path, and you are in control of this path.
This path will provide you and your child with a bright future. You will have the option to pursue your own goals while a wonderful family raises your child
Adoption gives mothers the power to take command of their situation. While you may not have planned this pregnancy, you can plan the future.
This is Your Choice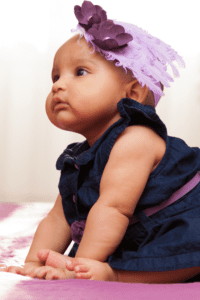 You may have just found out you were pregnant. You may be in your third trimester. You may have already given birth. You can still make the decision to place your child for adoption.
You are in control of making this decision. You should never be in a position of feeling pressured.
When you come to Heart to Heart will receive personalized attention. There are a select group of women you want to hear about your need and concerns.
They are experts at guiding you through every step of this journey.
You will be connected with the services you need.
These services include:
• Creating an adoption plan—This includes the opportunity to choose and meet the family who will adopt your child.
• Financial support—This support might include assistance with maternity clothes, utilities, phone, and other necessities.
• Housing assistance.
• Counseling services—This service is offered by experienced, non-judgmental professionals. You can receive counseling before, during, and after the adoption. Adoption is a life-changing experience and you can receive support.
• Medical care–If you do not have a doctor, we will support you in finding a medical professional who recognizes your emotional and physical needs. Heart to Heart will cover any uninsured medical expense once you have completed the adoption.
• Legal assistance—There are lawyers who specialize in adoption. Your rights are of utmost importance.
• Open Adoption—If you choose to keep the adoption open, you can have letters and pictures. Many families choose to meet on special occasions.
• Continuing Support—We will be here for you as you navigate changes with your life and your child's adoptive family.