Twenty-five birth mothers looked through the Carter's family profile. Twenty-five times, the birth mother decided the Carter's weren't the family to raise the unborn child.
"We had been waiting a year and a half," Kelsey Carter said. "Jackie finally saw our profile book and wanted to have a phone call."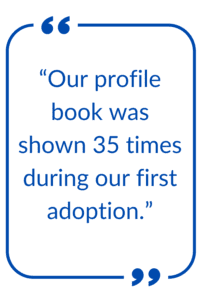 Kelsey describes the call as "Nerve-wracking beyond compare. You want the birth mom to really get a sense of who you are but have no idea how to really do that in a 15-20 minute phone call. It's also beyond exciting because it means someone saw our profile book and liked it enough to want to take it a step further."
Just because the Carters were familiar with the process, as this was their second adoption, the emotions still ran deep.
"Our profile book was shown 35 times during our first adoption," Kelsey admitted. "But," she continues, "There was also a sense of peace when you feel like this could be the one. I had this overwhelming feeling that this baby was going to be raised in our home, and Jackie would be a part of our family forever."
During the first call, Kelsey knew the birth mother was a little nervous, but the conversation became more comfortable as they talked.
No one ever knows what to say or how the birth mom is really feeling, so letting it be as natural as possible is always best. Don't force it.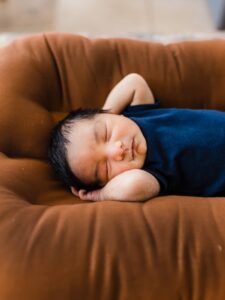 "She chose us, and we had about a 7-8 week match before the baby was set to be born. We talked almost every week, getting to know her and more about her other two kids. We learned what she likes to do and what her family is like. We've had friends who have adopted and walked into the hospital in an almost blind date-type situation where they haven't been able to form a relationship with the mom at all. Our case was totally different. We felt like we were already family. We felt a love for her and her other two children."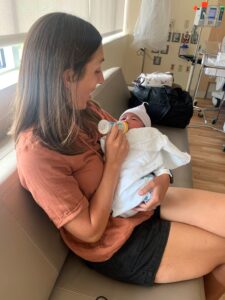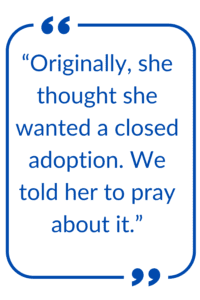 "Originally, she thought she wanted a closed adoption," Kelsey said about the birth mother. "We told her to pray about it and that we would always follow her lead and her desires, even if they were to change in the future. She ended up changing her mind the following phone call and said she wanted an open adoption. It's been the absolute best! We saw her two times after hospital discharge before we were cleared to fly home, and those times were so special. Now we still text several times a week."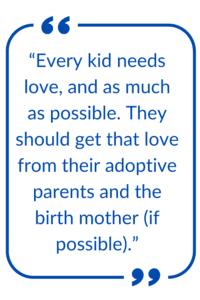 "My husband and I have come a long way," Kelsey referred to the beginning of their adoption journey when they felt that adoption would mean having to "share" their kids with a birth mom. "I don't feel that way at all now. Not at all. Every kid needs love, and as much as possible. They should get that love from their adoptive parents and the birth mother (if possible)." Kelsey said. "You need to be adopting for the right reason."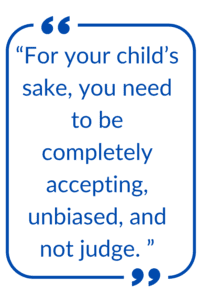 Unquestionably, the hospital staff recognized the love Kelsey and her husband had for the birth mother. Several times the nurses commented on how loving and attentive the adoptive parents were to the needs of Jackie.
Kelsey feels strongly that adoptive mothers need to strive to foster an openness with the birth mother. "For your child's sake, you need to be completely accepting, unbiased, and not judge. The only time you should cut off contact is for the safety of the child."
Adoption can be very hard for all parties involved, but it can also have so much good. So much.