Guest writer Paul C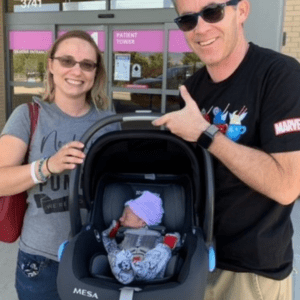 We came across Heart to Heart thanks to the adoption consultant we were working with within Florida (The Adoption Consultancy is the group's name).
Ultimately, we chose Heart to Heart as one of our agencies because they offered more financial protections than other agencies. This protection was important to us because my wife and I are public school teachers and wanted to have some protection in the process.
Now, our ultimate matching was a stork situation.
I had emailed Darla at the agency on June 10th, and she let me know there was a situation we might be interested in, which we decided to put in for.
On June 11th (while I was on the treadmill, lol.), I got a call saying the birth Mother wanted to meet, and by 1:30, the birth Mother made the choice that would change our lives.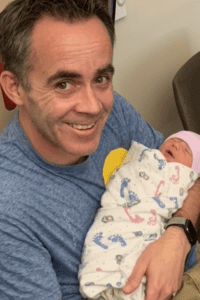 We quickly loaded the car to get to Utah.
Once we finally got there, the experience could not have gone more smoothly, in my opinion. The agency set us up with a great rate on an extended stay.
More importantly, it was how they treated both the birth mother and us.
They did an excellent job making us all feel very comfortable, which meant a great deal to me because of the pressure of the situation.
After a whirlwind of 48 hours, the agency took care of all of the paperwork, which they explained very well, and we were able to take our son on June 13th (which happened to be our anniversary.)
Again, I might be underselling how smooth the process went with the agency, considering it was one of those cases that came out of the blue.
I was definitely impressed at how caring the folks at the agency were towards myself and my wife and, more importantly, the birth mother who gave us the amazing gift of our son.
This woman didn't "give my baby away." He will always be her baby. We will always let him know.