Two Heart to Heart employees were on the line when Alison picked up her phone.
There is a little boy in the NICU needing a family, was the explanation Darla gave Alison.
Listening to her husband prepare dinner downstairs, Alison tried to absorb all the information she was receiving over the phone. Information about the infant's health. Information about the mother. Information about how having a family come as soon as possible to bond with the child in the hospital.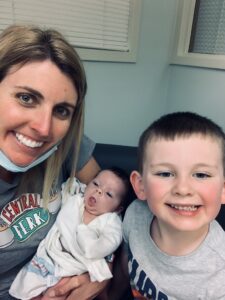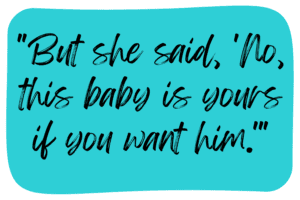 "I thought Darla wanted to present our profile to the birth family," Alison explained. "But she said, 'No, this baby is yours if you want him.'"
A little stunned, Alison interrupted her husband's food preparation and explained the situation. "If we say, 'yes,' we're adopting," they called the agency back to guarantee they understood the situation.
"We checked the weather, put our son to bed, and started throwing clothes in a suitcase," Alison laughed. "Tyler had to finish things for work, but we were still on the road by 8 in the morning."
Halfway to the hospital, they talked to the birth mother. "We felt like we had known each other forever. She was so genuine, so honest. We loved her."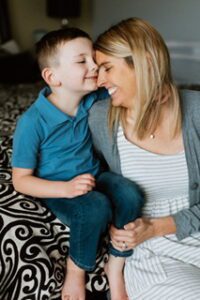 Already nurturing a child she hadn't met yet, Alison made a great effort to contact the nurses in the NICU unit. The staff there were taking extra care of the little guy and were delighted to have parents arrive.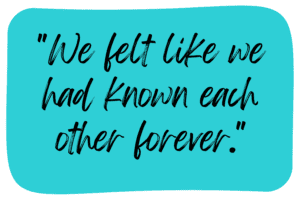 "The nurses did the best they could for him," Alison said. "They were all acting like mama bears, walking around doing their job, holding him. They were all taking turns holding and feeding him. They did a phenomenal job."
Alison was delighted that ALL of the family got to be together—Birth mother, adoptive parents, and big brother.
Five-year-old Lincoln ran into the hospital excitedly explaining, "I'm going to meet my baby brother."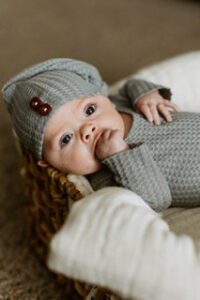 Not only did he get to meet his baby brother, but he also got to meet his baby brother's birth mother. There was an immediate bonding, a feeling of connectedness. A connectedness that continues through pictures and conversation through HeartsConnect.
A connectedness and love they expect to continue for the rest of their lives.
Read the five-year-old's story. Click here.
Read Dad's story. Click here.