MEET OUR WAITING FAMILIES
We have wonderful adoptive families. If you are interested in learning more about any of these families,
Please call us at 877-437-3424 or text us at 801-563-1000.
All of these families have completed a rigorous screening process to ensure they are ready to adopt
Our reason for adopting is simple: we want to build our family, and raise…
We started off as friends and on our first date, we were actually thinking about…
I am Laetitia and I am so happy to "meet" you. Thank you so much from my heart…
I'm Sara and I'm so happy to be on this journey! I love kids and have always… 
We are sporty and outdoorsy people. On a typical weekend, we'll get out for…
We will always be committed to openness and transparency…
If chosen, we want you to know we would consider raising your child …
Hello! Thank you for wanting to get to know us! We cannot image what…
We will love, nurture, and provide for your child in every way possible…
As I sit here writing to you, I can't help but think about how brave, strong…
God has a plan for all of us, and we feel in our hearts adoption is our plan…
We know this probably seems like an impossible task but our hope…
There is no way to express our thanks for what you will give us, except to bring..
More than anything, we want you to know that our desire is to love protect…
We want to start this off by telling you how awesome you are for considering…
We have always longed for a home full of the pitter patter of little feet, floors…
It's difficult to imagine a close relationship with people you've…
We hope through our stories and pictures you are able to experience…
Thank you for taking the time to get to know our family! We hope this…
We promise that we will love your child unconditionally…
We chose to adopt because we were unable to have children. Adoption gave…
We promise that any child raised in our home will be showered with love…
We first want to thank you for taking some time to get to know our family….
We want to tell you how much we admire your love and care for your child…
The pressure to choose the "right" family for your baby is probably overwhelming..
We hope to outgrow our current house and move to a larger "forever" home..
We will tell them about the courage and love you showed through making..
In our eyes, the choice you are considering is very brave and shows…
We have know that we wanted to grow our family through adoption..
After multiple pregnancy losses, we both decided that the loss and heart..
Our daughter, Melina, would be a wonderful big sister and we cannot wait..
Thank you for taking a moment to get to know who we are! We have so much..
We promise that our home will be filled with love and laughter and that..
We promise to provide a safe home and to encourage your baby's growth…
Your child will grow up surrounded by family and friends with love…
We hope for an opportunity to get to know you better, and welcome an open…
Their life will be filled with unconditional love, warmth, adventure, unforgettable…
Most importantly, we want to give your child every opportunity possible…
We will always let your child know how strong and compassionate…
We are excited to bring children into our loving and supportive circle of family…
We have both always looked forward to being parents…
We are enthusiastic about adding to our family and would be honored…
If you choose us, we will love your child unconditionally and ensure…
As an adoptive parent, I can't imagine what you have gone through…
It would bring us no greater joy than to wake up to a chaotic, loud, child filled…
You have honored us by taking a brief look into our life. We will forever be…
We want to walk alongside you so you feel supported and encouraged…
Due to medical reasons, adoption became our first and only choice..
As we think about you and the decision you are about to make, we want…
We promise to love and cherish your child as the God-given blessing…
We have always discussed adoption as part of our story. Lindsey was…
With prayer, reflection, and advice from family and friends, we are so…
Our wish is for them to have a childhood they can look back fondly…
First off, we want to thank you for considering us for the adoption…
Our hope is that getting to know us brings you some comfort and peace…
This is likely a very difficult and confusing time for you as your figure…
We have always known that we wanted to have children. After many years…
For decades we have both prayed for our future family and longed…
We became parents for the first time almost four years…
Should you choose us we promise to love him unconditionally and to provide…
I want to tell you how grateful I am for the sacrifice you are making…
We have so much love to share and adoption has been on our hearts…
Your child will always know that someone strong and loving…
I believe adoption is putting your baby's needs first and choosing …
We are just a few people out of many who are in your corner…
We cannot imagine how you are feeling in this difficult process…
Our dream of becoming parents came true when we adopted our son…
We are honored that you are considering us to parent your child…
Choosing life and adoption is such a selfless decision that requires…
Adoption was placed on our hearts when Rachel faced a scary…
We promise to give your child a future filled with adventure and opportunities…
As a family built by adoption, we have learned the importance of being…
Even though we have four biological children, we still feel like…
We can't wait to get to know you and learn how to work together to create…
We have tried to expand our family for the past couple of years…
We promise that if you choose us, your child, together with his/her siblings…
If you choose us, we can promise you they will grow up knowing…
We want you to know that if we are given the privilege to bring another child….
Given the opportunity, we will ensure that your child will learn about…
We never expected to struggle with infertility, but we truly believe….
We hope that you will see the love that we desire to give a child….
We've grown through some hard things, too, including the loss of our…
We will raise your child with lots of love and strive to fulfill all your hopes…
After many rounds of IVF, we find ourselves right where we need to be…
In June of 2020, we gave birth to our first child, Franklin…
We've grown through some hard things, too, including the loss…
Adoption holds a special spot in our hearts. Both of our dads were…
Parenthood is a dream of ours so after dealing with infertility, we felt a calling…
We are so glad life has gone this direction because we are so excited…
We pray that you have been surrounded by love, support, and care in this season..
We want you to know that we will all love your child unconditionally…
We want your baby to know love; God's for them, our love for them…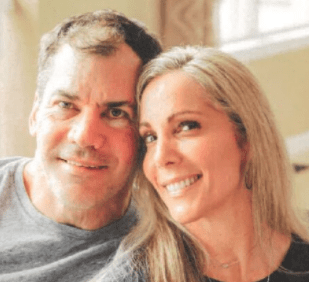 Thank you for looking at our book and considering us as adoptive parents..
We are Kris and Stephanie! We have been married for over 6 years…
We have been battling infertility for several years. It's humbling to discover…
We have talked about wanting to adopt since before we were married…
We're so grateful to have been given the opportunity to share our lives…
We would be blessed to share our lives with another child, and consider…
We want to acknowledge that this is a very difficult decision for you…
When we decided to grow our family, adoption was always our first choice…
If chosen by you, we commit to giving your child a home where…
We admire your courage in making this difficult decision…
We know you promised your child that you will make sure he/she is loved like…
Your child is so wanted and so loved! We are not alone, your child…
We love our family more than anything, and we are so excited to add…
Please be assured that if you choose us to raise your baby, not only would…
We hope that as you go through this process you will have strength…
Our faith and the love that God has for us as his children are the heartbeat…
I imagine this may be a difficult time as you are trying to figure out the best…
As parents, we promise to provide a secure, positive, fun…
We know this is a difficult and stressful time for you as you figure out…
We hope your child will always know that they are supported wherever…
We cannot imagine what a difficult decision this is for you and we are…
We don't know you or the circumstances that brought you to this difficult…
We want to show our children the world, traveling near and far and having…
As parents, we can't imagine the emotional journey…
While I cannot know what you are facing in the decisions in your life currently…
Your child is loved, unique and important, just like you! We pray you know…
We are so excited to begin building a family together. Other than our fur baby…
We plan to make sure your child knows about the incredible strength…
We are really excited to expand our family through adoption…
We promise to seamlessly pick up where you leave off. Your child will be…
We are praying for you during this journey and see your love…
We are committed to raising your child in a home filled with warmth…
We want you to know that we are so amazed at your courage…
We promise to love and cherish every moment…
We are so thankful and humbled to know that you are taking…
Our prayer is for your child to live in a house that is full of laughter…
Words cannot contain all the admiration we have for you…
We are honored you would consider us to love your child forever…
We are so glad you are here to meet our family as you make a plan…
It's hard to express how deeply we value your bravery for weighing…
Our hope is that you see in us a home full of love, safety, and most…